Seismic Services
Geological Services
Reservoir Characterization
Solutions
Bulwark Services in partnership with ION-GEO Ventures, is currently at the apex of a great innovation in the acquisition and processing of 2D seismic data on a Basin Scale. Bulwark Services DeltaSPAN project is a basin-scale 2D seismic program of long offsets in the rage of 5,000 - 10,000 km of newly acquired data in the Niger Delta Basin of Nigeria. These legacy 2D data span across shallow Offshore and Onshore part of the Delta.
Bulwark's DeltaSPAN project is a joint venture with ION, in which the design and realization was accelerated through the cooperation of Nigeria's Department of Petroleum Resources (DPR) and consultation with Regional experts, with the aim of getting the best image and greatest understanding of the regional Geology.
The data clearly maps the Niger Delta basement structural configuration and reveal new prospects never before seen in regional seismic data. Furthermore, the program shows significant new pays in the deeper shelf area of the Coast of Nigeia.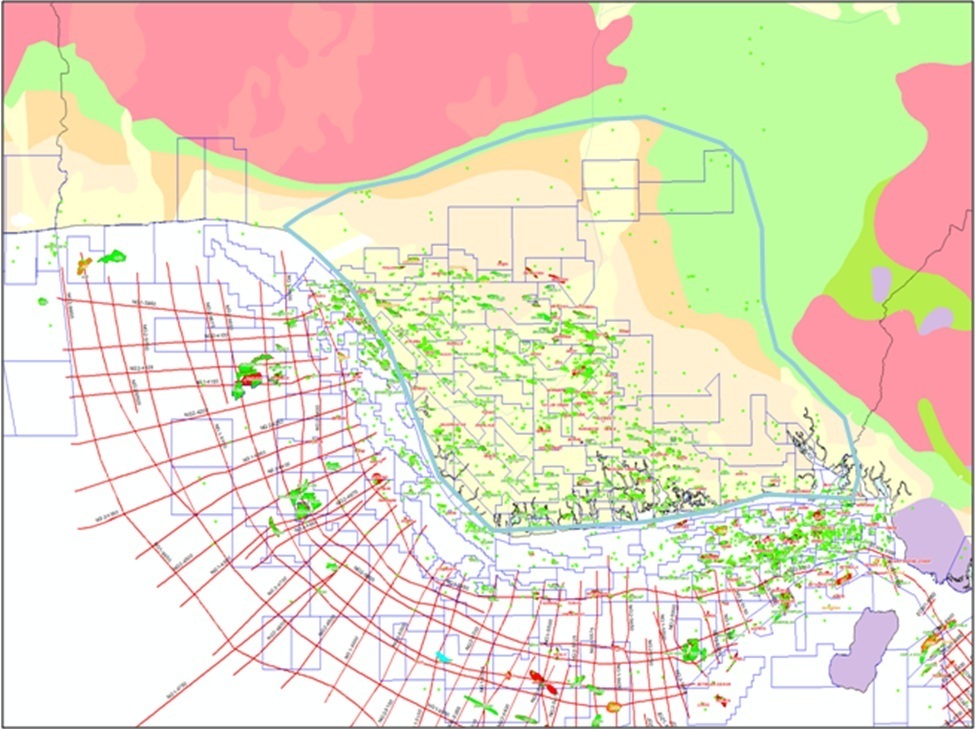 Regional Grid Lines for 2D Seismic Acquisition in the Niger Delta.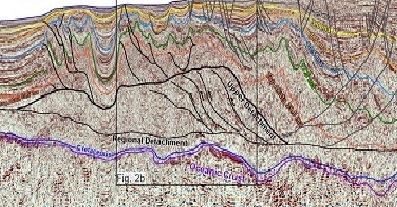 Regional 2D Seismic Images, displaying the structural configurations in the Offshore Niger Delta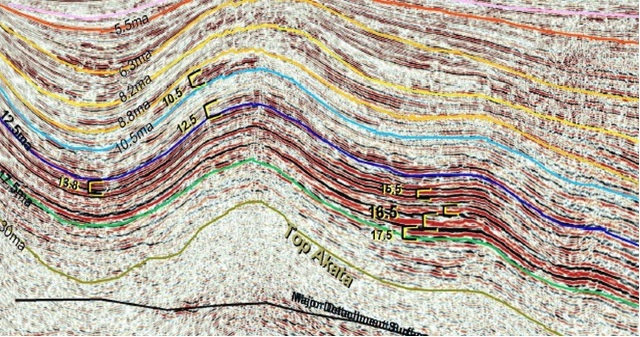 Typical Regional 2D Seismic Images, displaying the structural configurations in the Offshore Niger Delta
Project Objectives
Advancement in the interpretation of the petroleum systems in the Niger Delta
Opening of new play types for future exploration opportunities, while making more clarifications on existing drilled plays and their relationships
Creating more understanding of the basement structural configuration and its potential for the deepwater Niger Delta
Advancement in the understanding of the shale tectonics as well as the boundary systems of the counter-regional faults.
Key Components
Pre-stack time (PreSTM) and pre-stack depth (PreSDM) imaging using specially designed velocity analysis techniques, long offsets and 18-second record length
Spectacular imaging of the counter-regional faults, various akata shale provinces and comprehensive understanding of the structural styles of the Delta.
Deliverables of the Project
Navigation merged shot records (in SEGY)
Post-processed Kirchoff PreSDM stack (in SEGY)
Final depth interval velocity model
Final PreSTM gathers, stack and velocity model (in SEGY)
Structural and stratigraphic interpretation
Final acquisition, processing and interpretation reports.